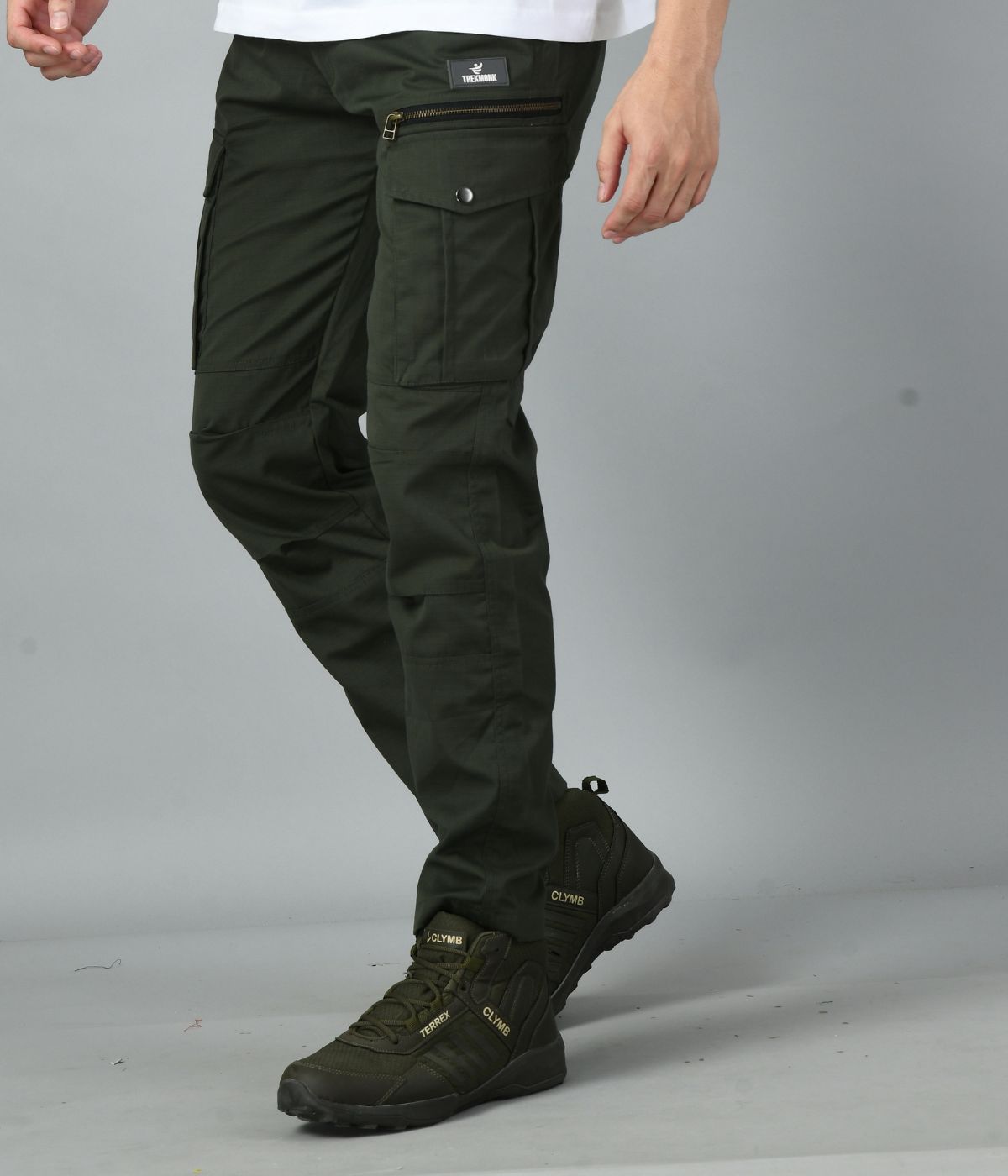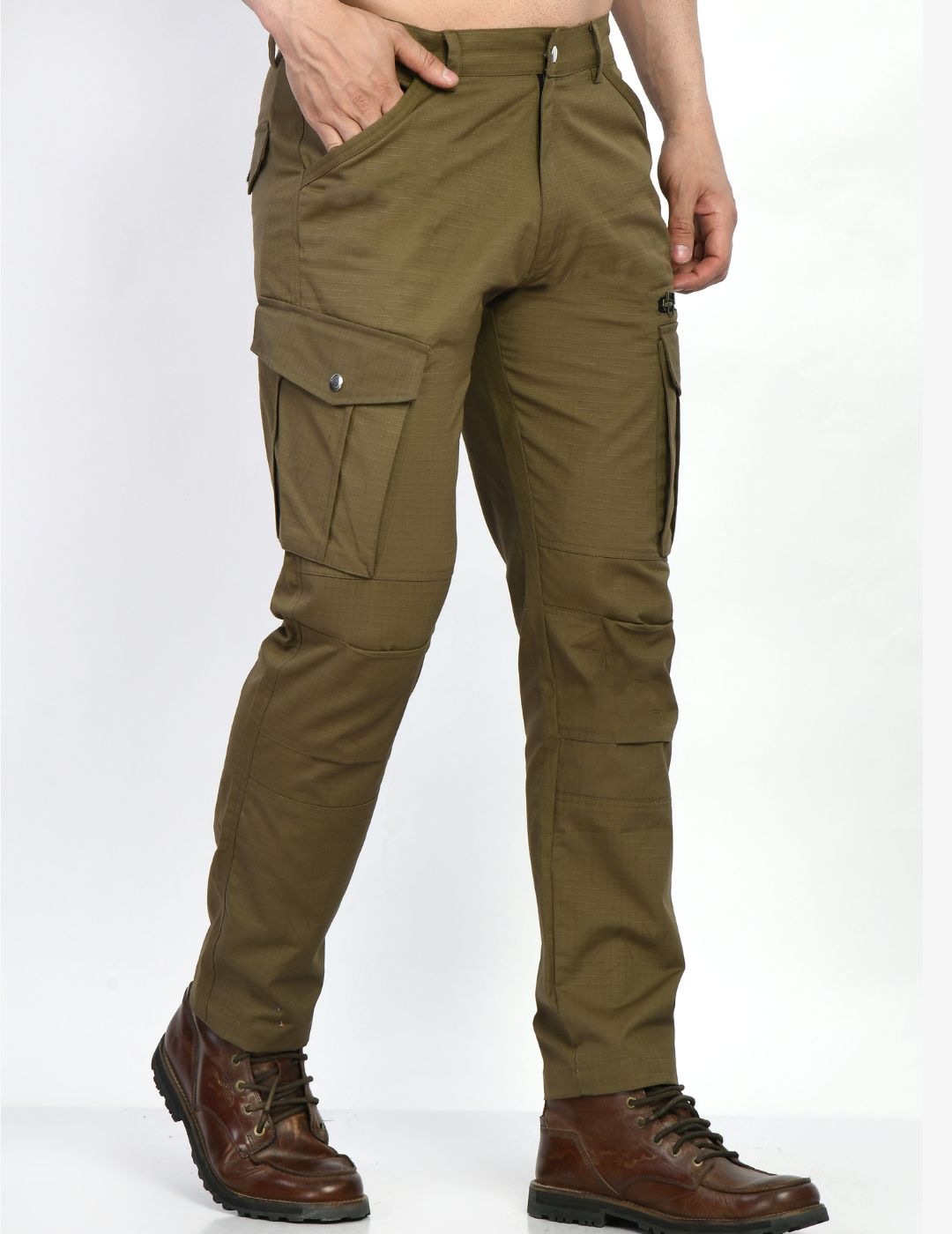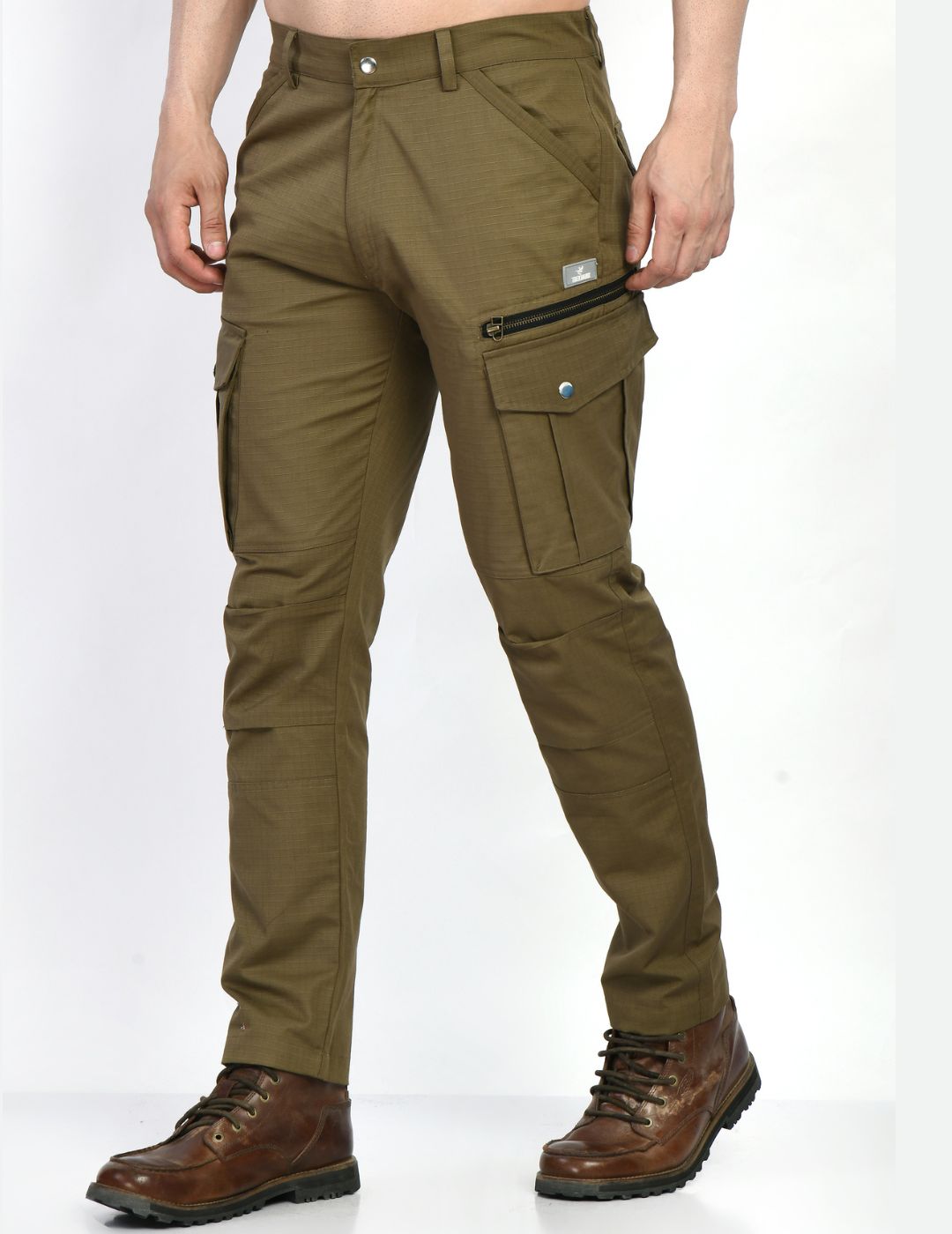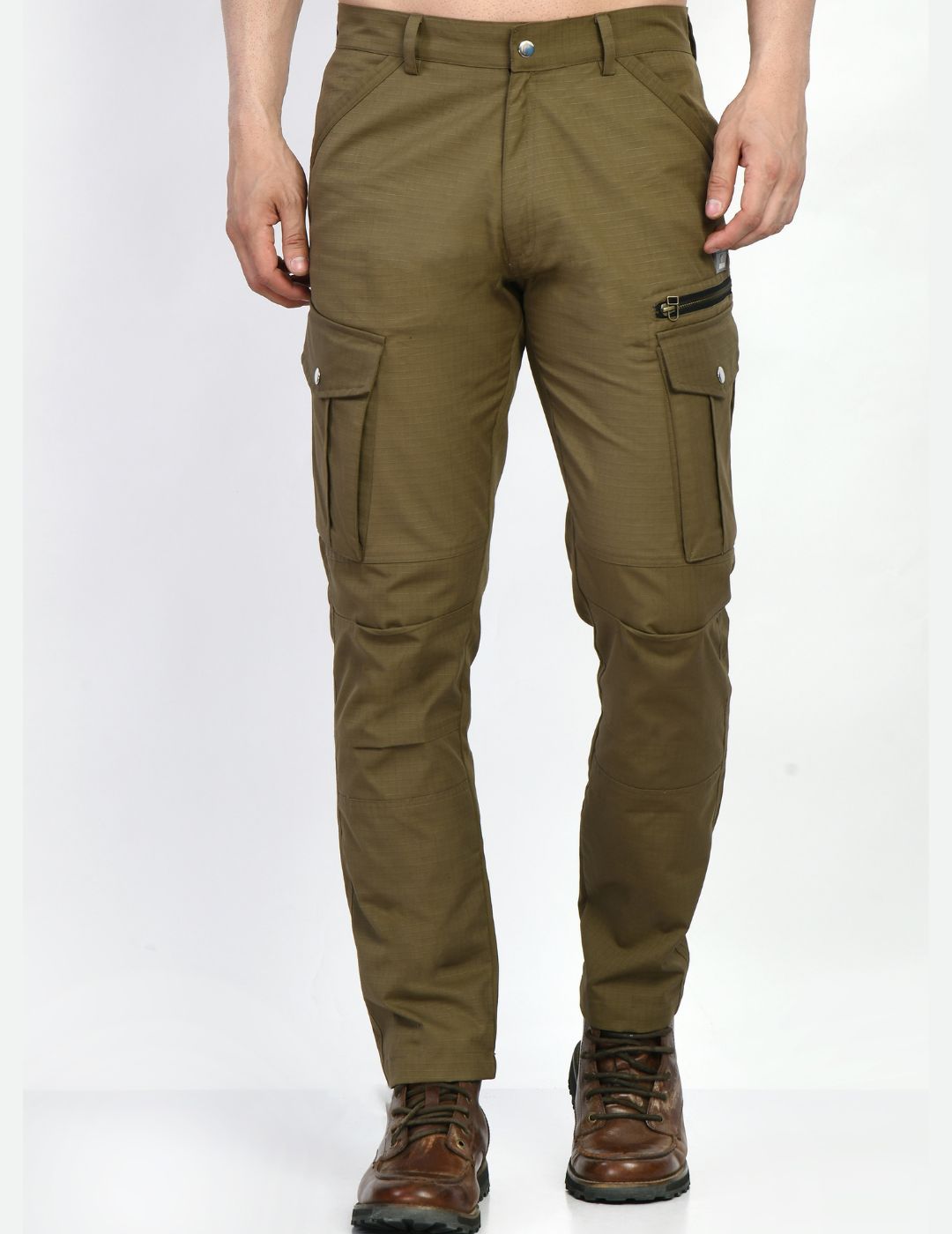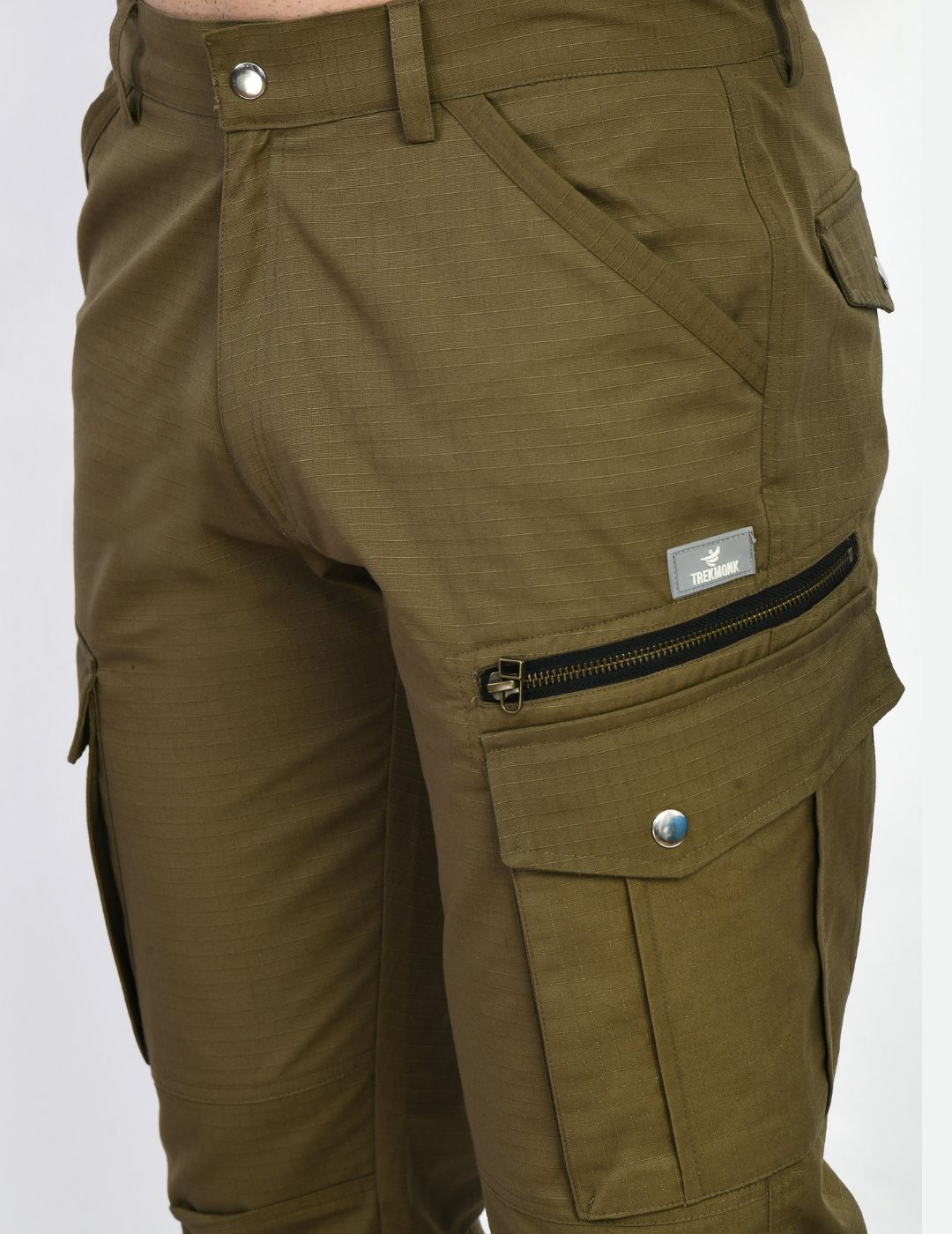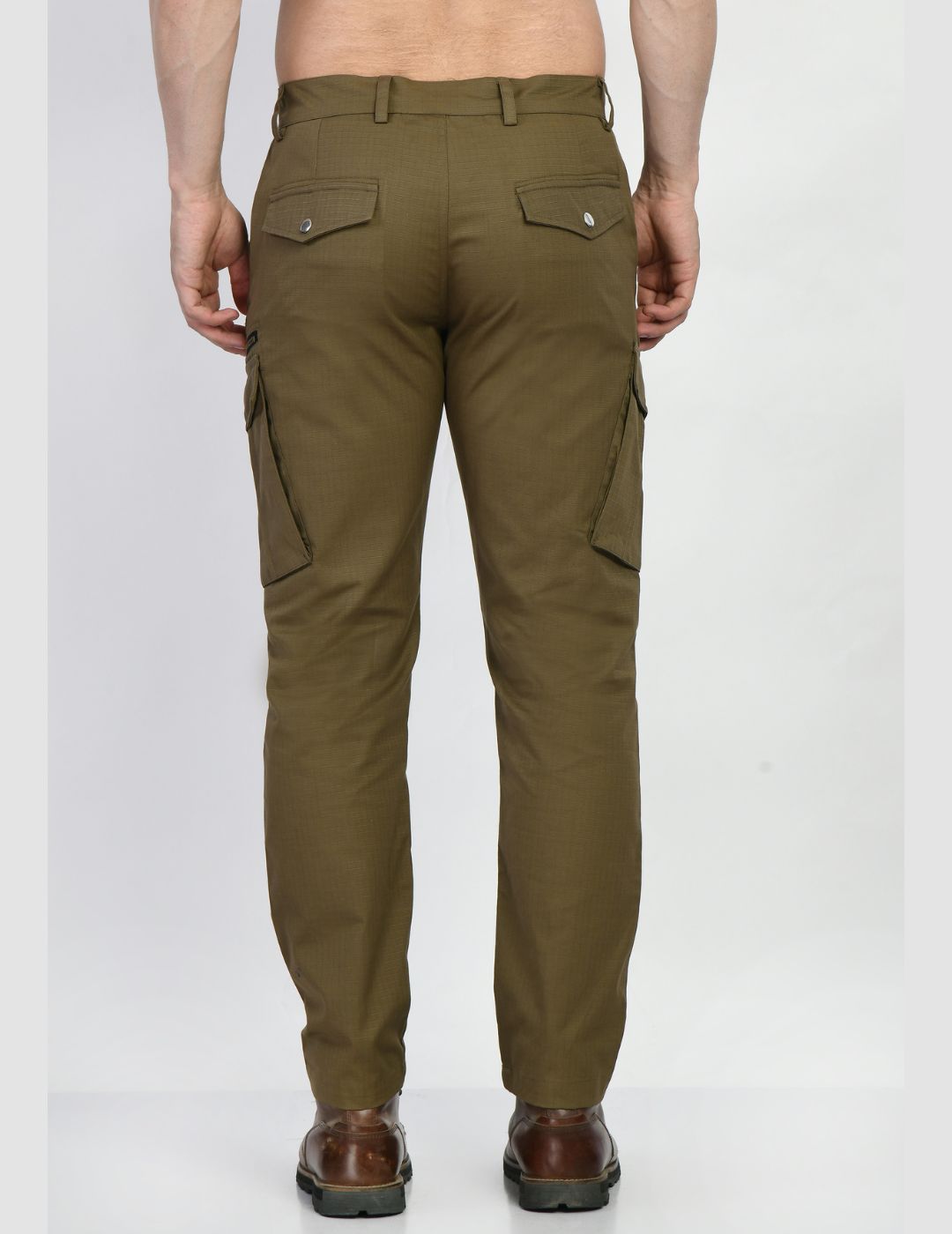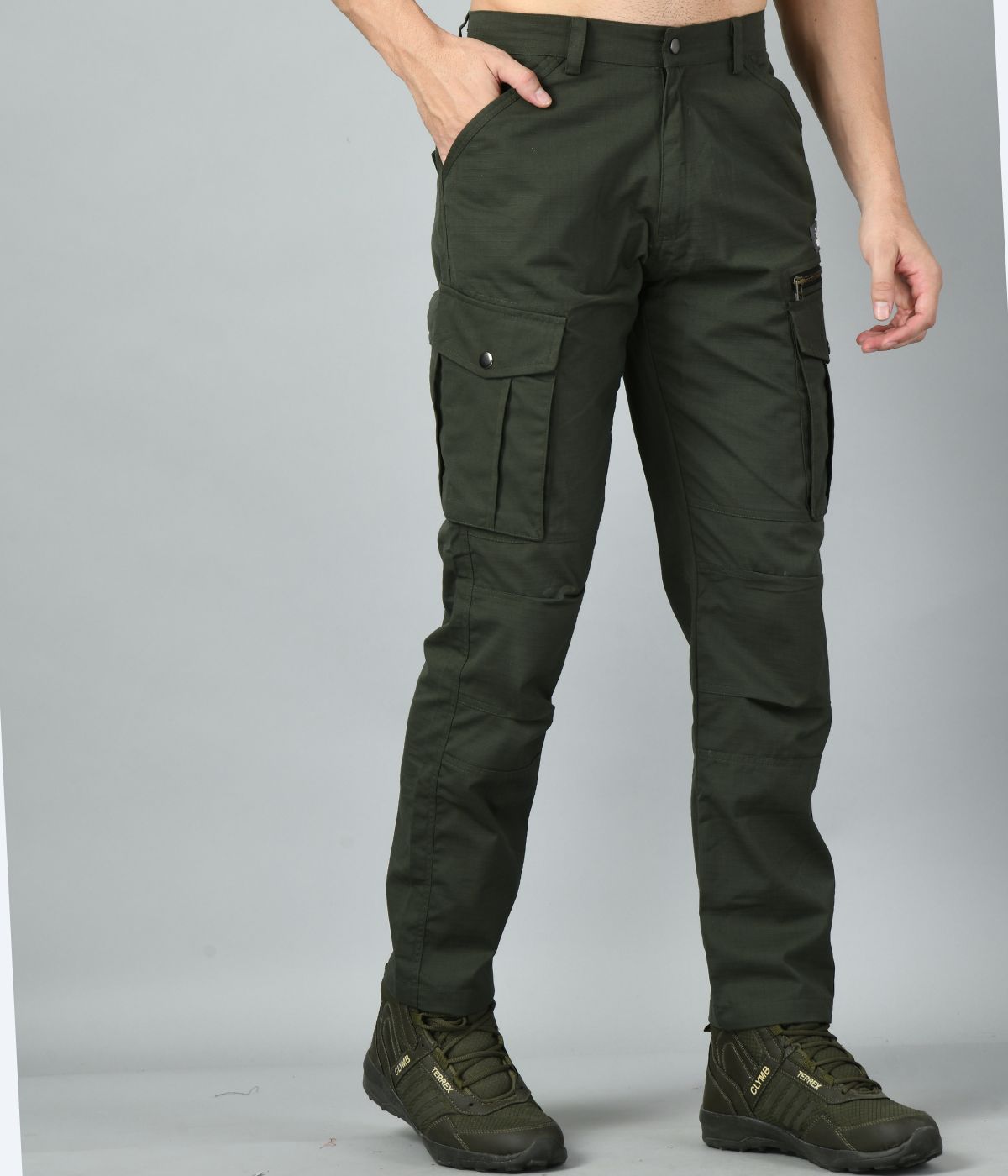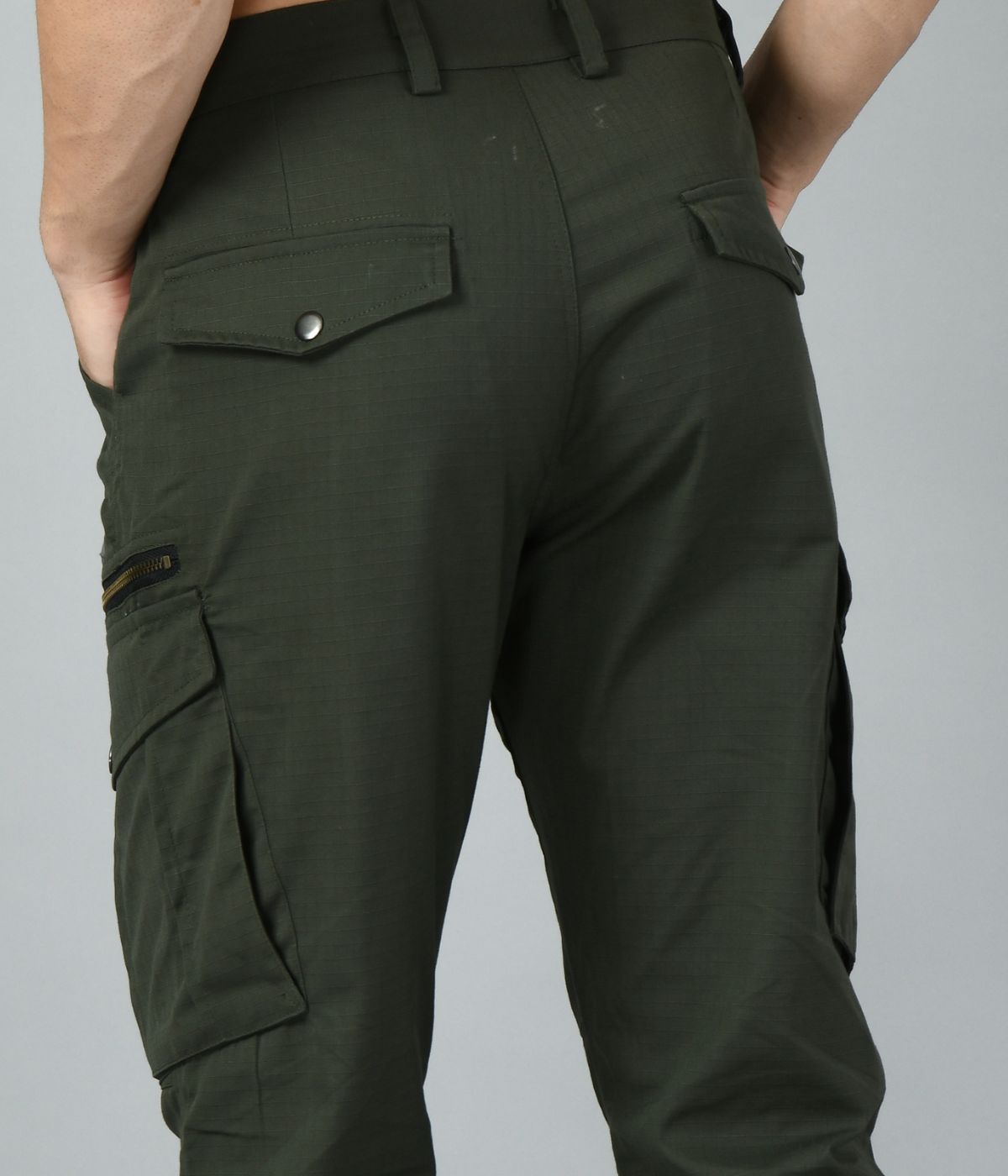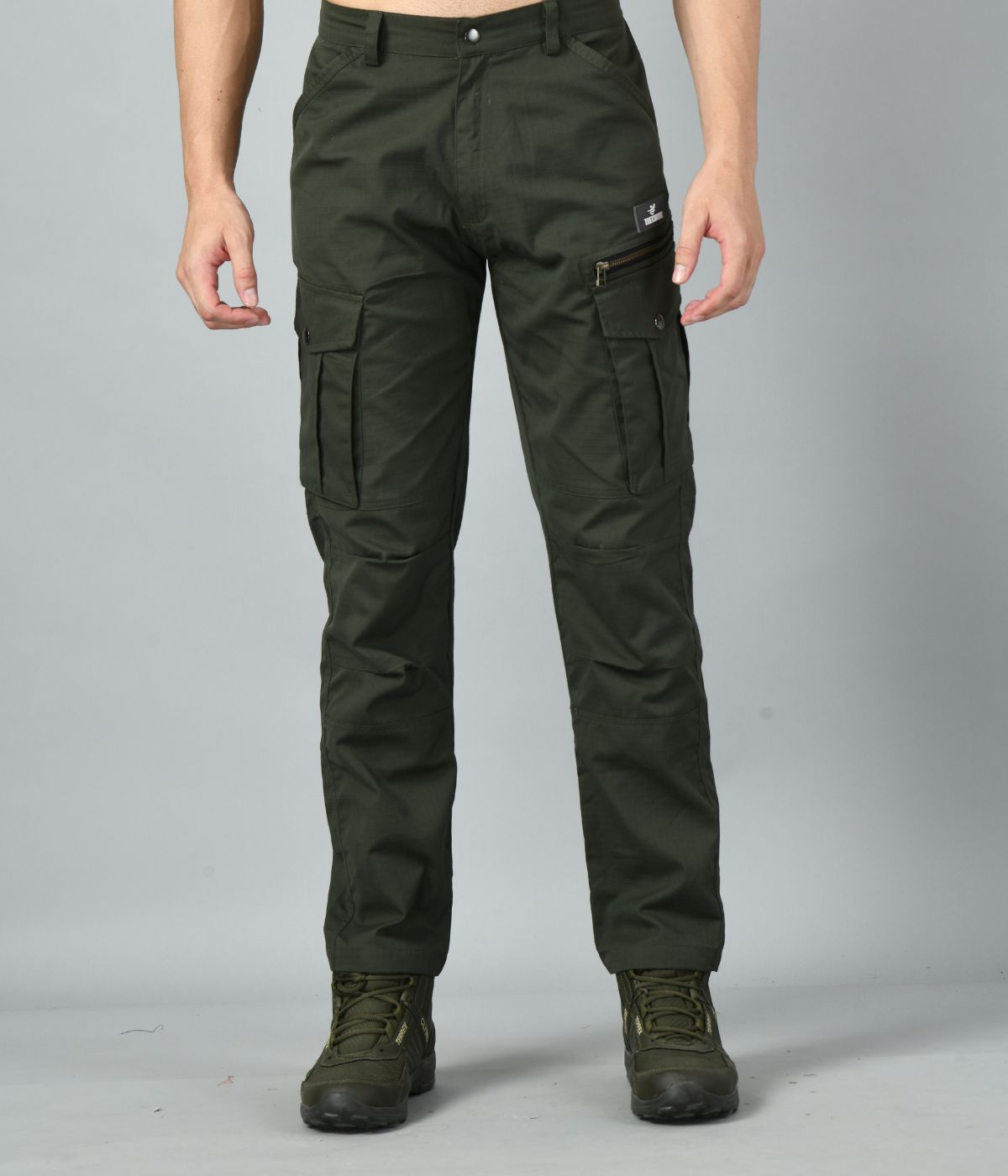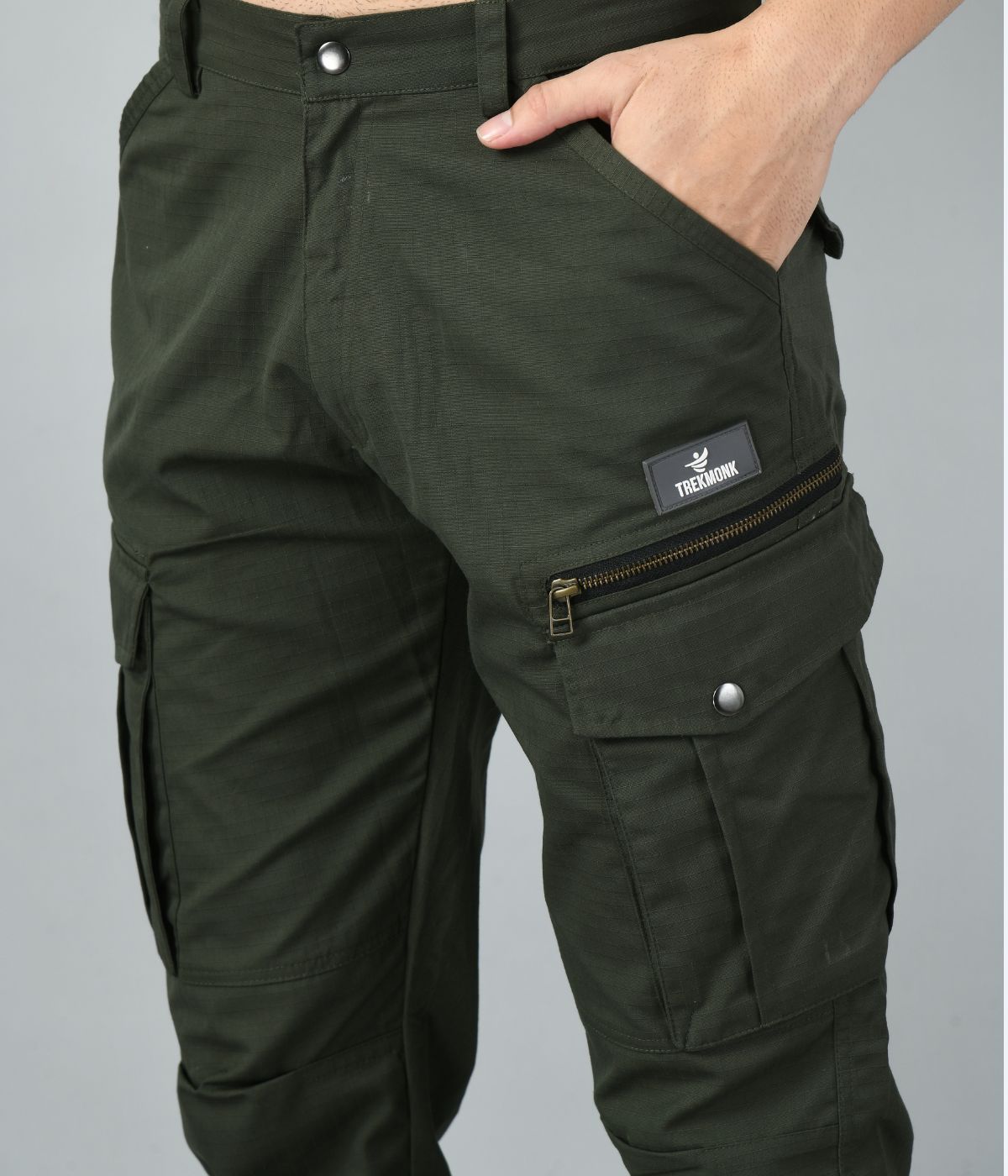 Men's 7-pocket Cargo Pants
---
If you're looking for durable and functional cargo pants that can keep up with your active lifestyle, look no further than our 7 pocket cargo pants. Made from a blend of high-quality rip stop cotton (35%) and polyester (65%), these pants are designed to withstand tough conditions while providing exceptional comfort and flexibility.

The rip stop cotton blend fabric is specially engineered to prevent tearing and ripping, ensuring that these pants will last for years to come. The polyester blend also wicks away moisture, keeping you dry and comfortable in all types of weather.

Featuring 7 spacious pockets, including 2 cargo pockets, 2 side pockets, and 2 back pockets, 1 Zipped pocket these cargo pants provide ample storage space for all your essentials, such as your phone, wallet, keys, and tools.

In addition, these cargo pants also feature reinforced knees , providing extra durability and protection where you need it most. And with a relaxed fit , you'll have plenty of room to move and stay comfortable all day long.

Our 7 pocket cargo pants are perfect for any outdoor activity, whether you're hiking, camping, or just exploring the great outdoors. They're also versatile enough to wear for everyday casual wear.

Features :

Material : Cotton 35% Polyester 65%

Featuring 7 spacious pockets-provide ample storage space for all your essentials, such as your phone, wallet, keys, and tools.

The rip stop cotton blend fabric-to prevent tearing and ripping

Use Discount Code WELCOME5

 
Use WELCOME5 on checkout for additional discounts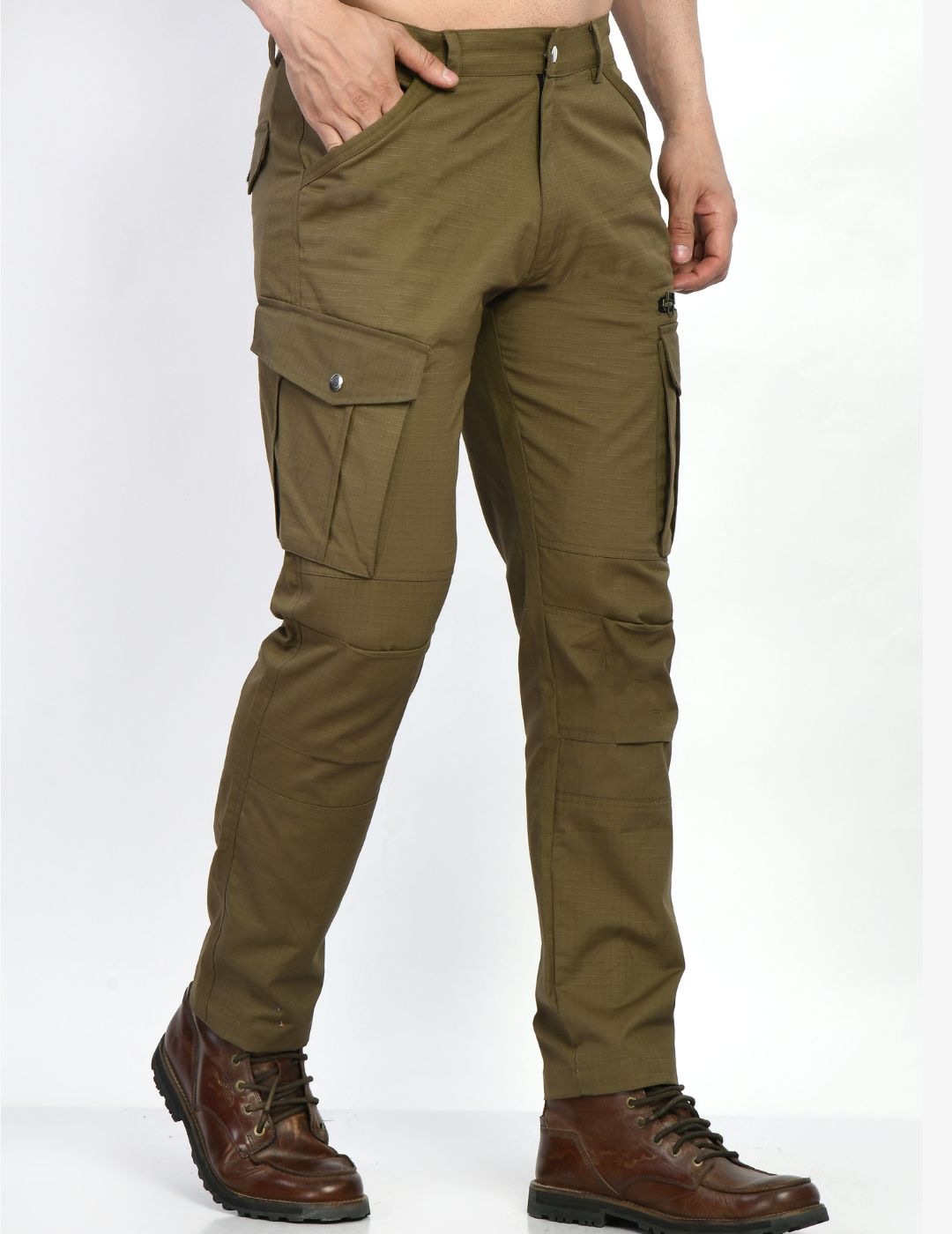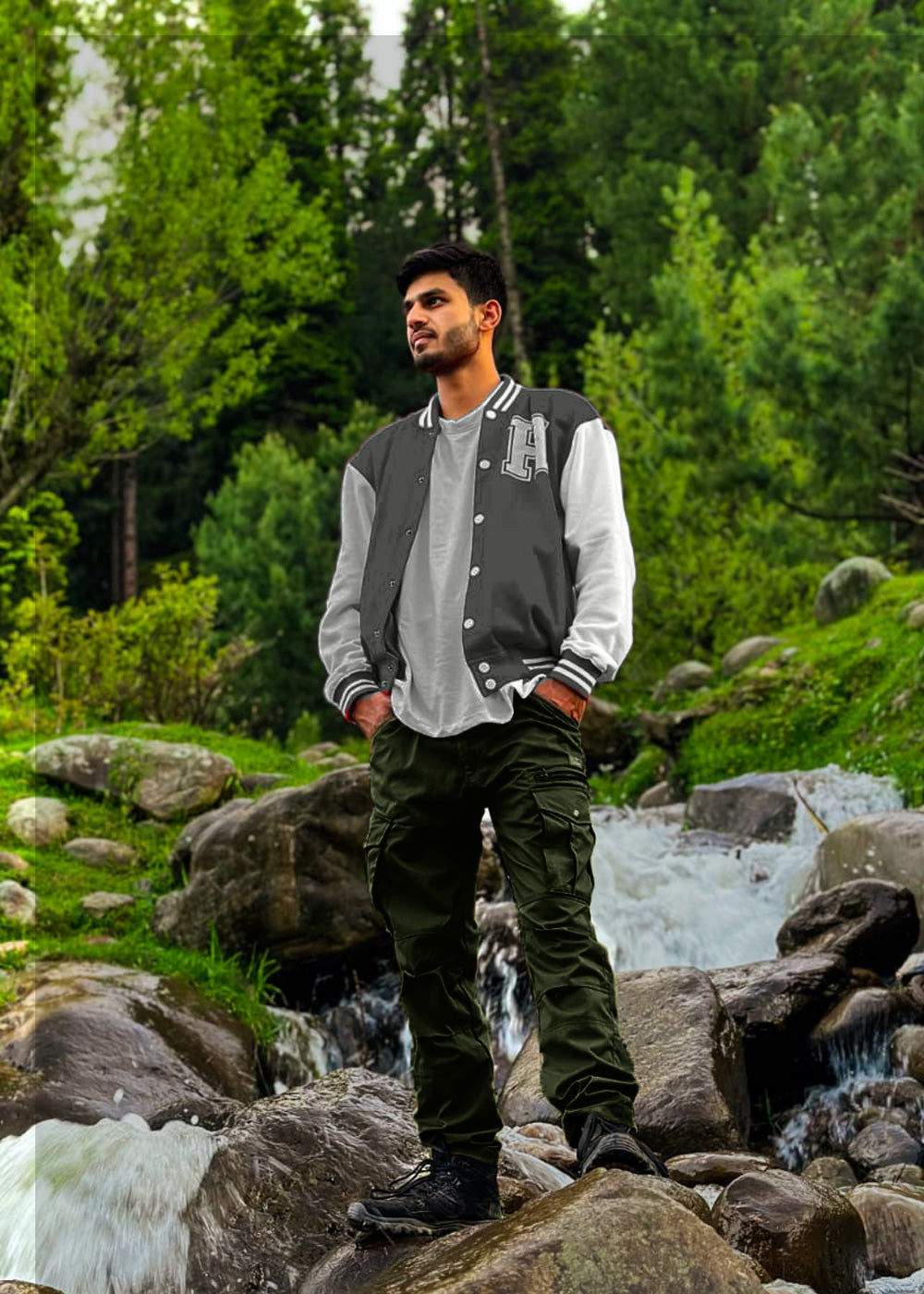 Specs :
Material : Polyester (65%) Cotton (35%)
Strength & Durability
Style & Utility
Ultimate Storage
7 POCKETS
Effortlessly carry essentials like phone, wallet, keys, and tools wherever you go.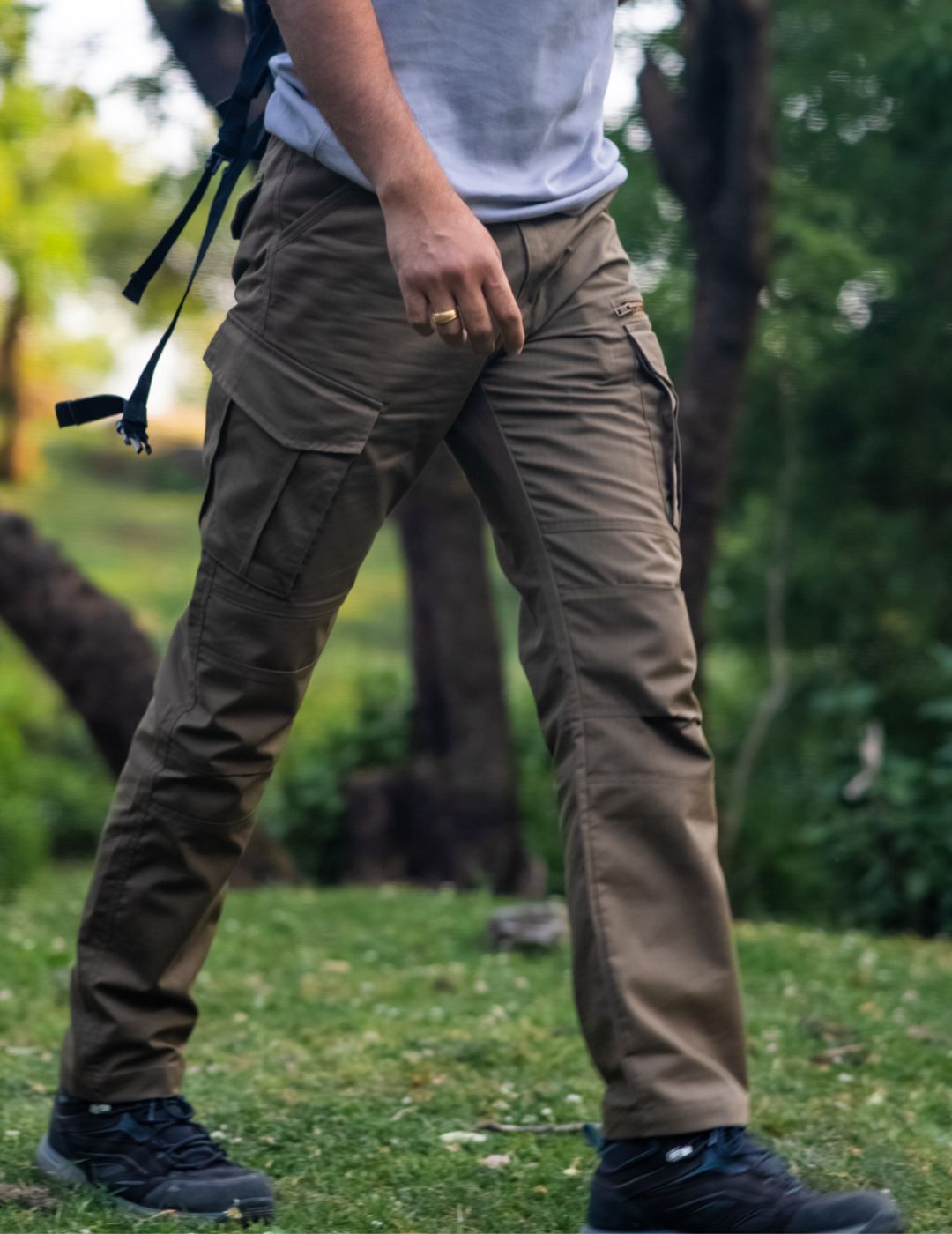 Relaxed Fit
Enjoy a relaxed fit that provides ample room for easy movement, ensuring you stay comfortable throughout your day.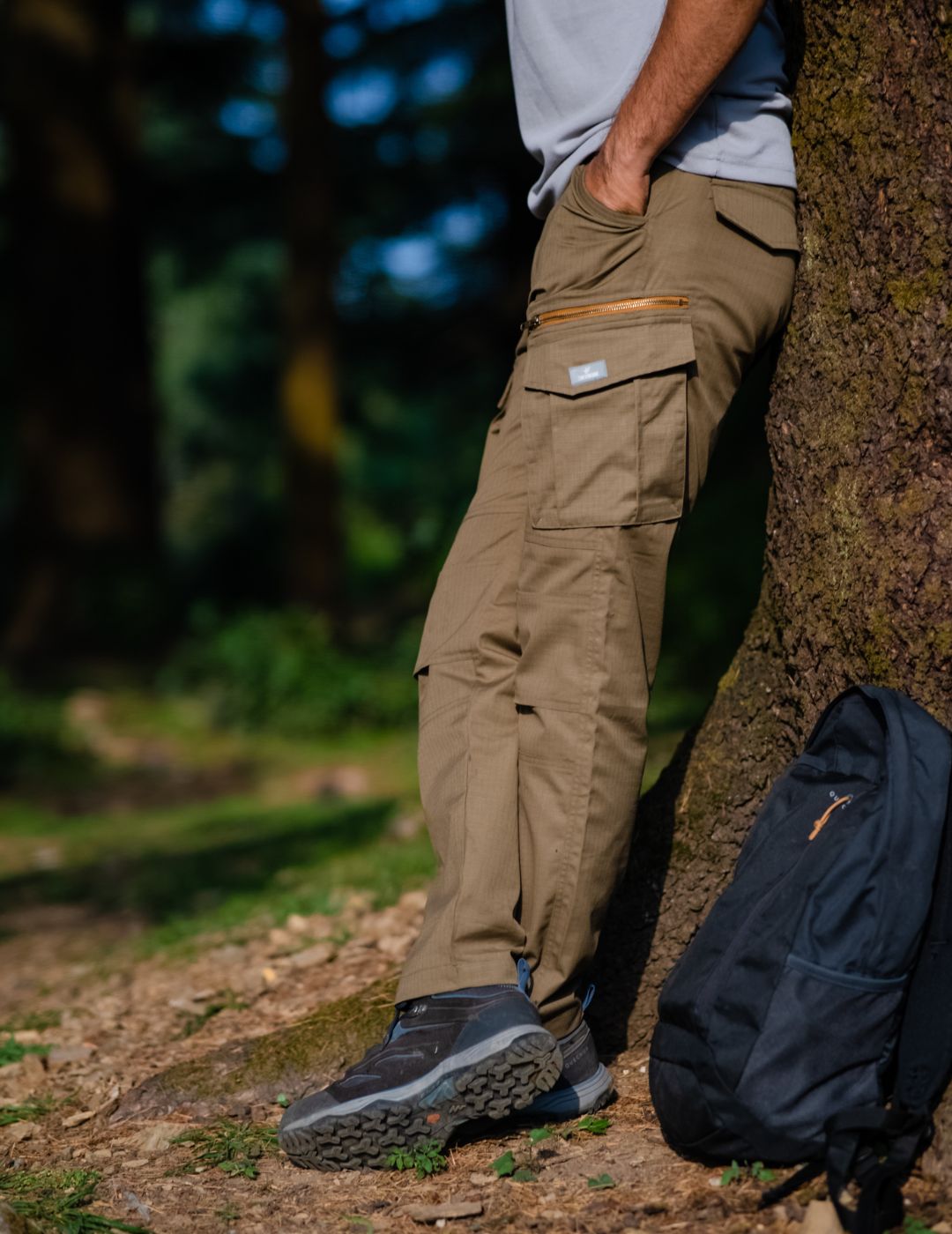 Reasons to Love
These cargo pants are a perfect blend of style and functionality, catering to both your fashion sense and practical needs.
Pocket Friendly
Value for money , with the pants as they are built for a range of activities like climbing, hiking, gym etc.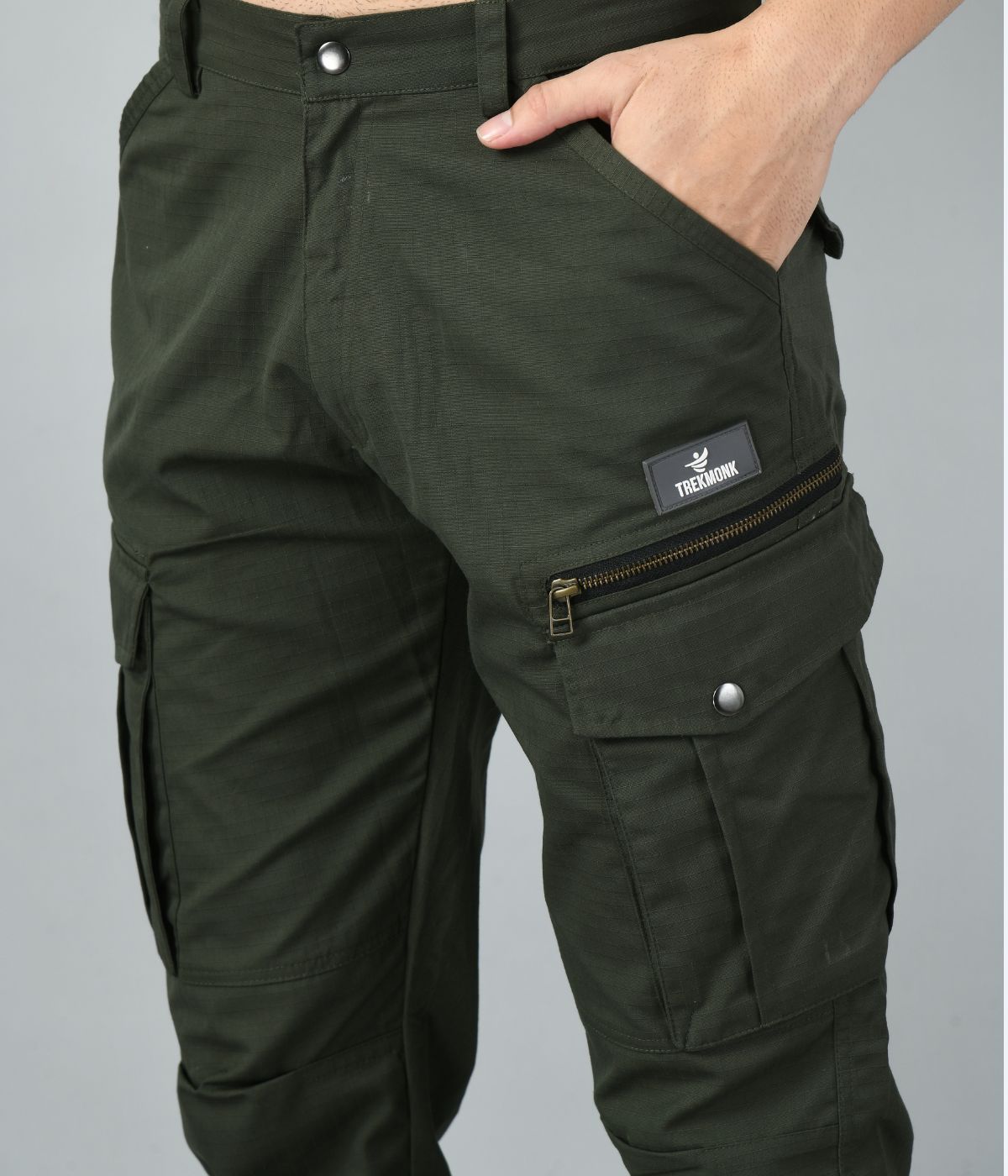 Strength and durability
The rip stop weave is designed specifically to prevent tearing and ripping, ensuring that these pants will last for years to come. The polyester blend also wicks away moisture, keeping you dry and comfortable in all types of weather.
FAQ's
All your questions answered !
The utility of this product is best realized when you are travelling. The pockets come in really handy with passports, wallets, phone, room key cards, tickets/boarding pass ,etc.
Are these pants suitable for rugged outdoor activities?

Absolutely! Our cargo pants are specifically designed with a tough yet moisture wicking fabric making them perfect for outdoor adventures like hiking and camping.
Can these pants be worn casually?

Absolutely, the versatile design of our cargo pants makes them suitable for everyday casual wear, seamlessly adapting to your lifestyle.
Testimonials
Amit T. - Outdoor Enthusiast
Love this
I've tried many cargo pants, but these are hands down the best I've owned. The ripstop fabric is a genius feature – it truly withstands whatever nature throws at it. The moisture-wicking polyester kept me comfortable even during sudden rain showers. Highly recommended!
Vikram G. - Weekend Camper
From city explorations to off-the-beaten-path adventures, these cargo pants have been with me every step of the way. The quality of the fabric and design is great.They handle various climates and activities effortlessly, making them my must-pack item for every journey.
Testimonial 3
I've put these cargo pants through some tough hikes and they've exceeded my expectations. The reinforced knees and durable fabric held up perfectly against rocky terrains. Plus, the spacious pockets were a game-changer, keeping my essentials accessible at all times.